The first chapter of my novel Man in the Middle opens a year ago today.
It's an odd anniversary to observe, the setting of a book. I didn't start writing it a year ago today. That came later, after a bit of soul-searching if I really wanted to write a novel about the pandemic during the pandemic.
In some ways, though, I did start writing the novel a year ago. I began keeping a daily diary last March when it grew apparent that the spread of COVID-19 was going to be more than a particularly nasty flu season. The first entry on March 14 is a little over a week before the book's time-frame. I set the novel's opening chapter ten days later, March 24, to coincide with the timing of California's statewide order to lockdown and shelter-in-place. I was tempted to open the book earlier, as my entries on the 21 and 22 both demonstrate the alarm rising within me, as the hard realities of the pandemic started to loom.
The early diary entries show me obsessing over the peculiarities of the then-present moment. Those were days of keeping John Hopkins University COVID-19 map open in a persistent browser tab, so I could check it every few hours. The red dots across the forty-eight contiguous states gave the effect of an America with a case of chicken pox; later I would call it a "creeping horror." The buses running across San Francisco were suddenly empty, and in a few days most lines weren't running at all. Downtown San Francisco businesses boarded up their windows, even the storied hotels, which normally operated with doors open twenty-four hours a day. After a trip to Costco for supplies, and witnessing panic-buying first-hand, me and several other beleaguered shoppers took the elevator down to the parking lot. A woman in the back began singing "There's no way out of here." At least people still had a sense of humor.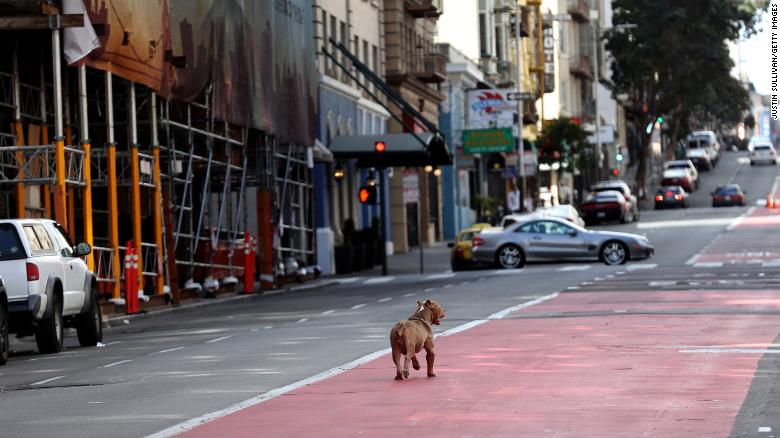 During this time period, I jogged down the center line of Montgomery Street at 4:30pm on a Thursday—the heart of San Francisco's Financial District, normally thronged with stockbrokers and bankers, suddenly looking like the set for a zombie movie. I also recorded having an on-again-off-again cough and running nose, which left me reeling between paranoia and chiding myself for being paranoid.
The nucleus of Man in the Middle is buried in my diary entry for March 22: "It would be funny if we emerge from our shelter-in-place hibernation four months from now and discover the rich and powerful have rewritten all the rules to further favor themselves." (Four months from now. Ha.)
So many failures of those early weeks have been tossed down the collective memory hole. Multiple times I noted news reports of government officials from both sides of the aisle claiming broad martial law powers during a pandemic. Social network users were suggesting it was time for "appropriate" shaming of people for wearing masks—you read that right—while the media sought to pretend it never downplayed the coronavirus over the flu, or ever referred to COVID-19 by the city it was first detected in.
Months after the first vaccine was greenlighted for the general population, and after a year of lockdowns, fervent hand-washing, and face masks, COVID-19 numbers are still ticking the wrong direction. Or, they're not. Maybe there is no way out of here.