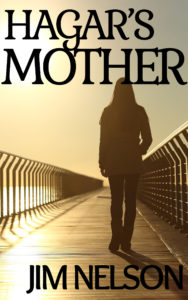 I'll be leading a Q&A on Bookies' Facebook page this Monday, October 2nd, from 5pm to 7pm (Pacific time). The event is part of Bookies' #Authorberfest, their yearly October event giving independent authors a chance to meet readers and answer their questions.
This year I will be discussing Bridge Daughter and its upcoming sequel, Hagar's Mother. I'm also working on a giveaway as part of the Q&A, so come and check it out!
More information about the event is on my Facebook page. Learn more about #Authorberfest at Bookies. If you like and share their announcement, you'll be entered in a drawing to receive a $10 Amazon gift card.