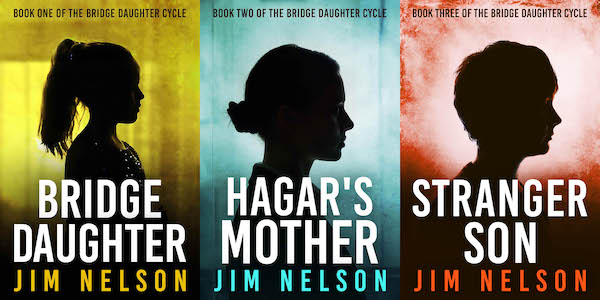 Short answer: Yes.
Long answer: As mentioned briefly in my interview with GSMC Reading podcast, I do have plans for a fourth book in the Bridge Daughter series.
The question has been posed a few times to me, and so I thought I would answer it here.
I hate pre-announcing books, especially a book I've not started, but I do have a tentative outline for a fourth novel that looks, to my eye, a solid addition to the series.
What I don't have is a solid time frame when it will be available, or for that matter, when I'll start working on it. It's not that I don't have interest in writing it—quite the opposite—but I've been eager to develop other projects that I've grown excited about (Man in the Middle, my next book), and I wanted to strike while the iron was hot.
If you've not caught up on the Bridge Daughter series, there's no time like the present to start. The third book in the series, Stranger Son, was released earlier this year. And if you're looking for the full series up to now, the first three books of the Bridge Daughter Cycle are now available in a Kindle box set edition.