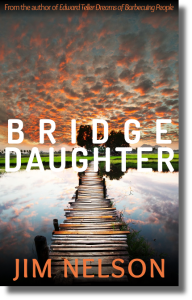 An interview with Katie O'Rourke went up this morning at Today's Author. I discuss writing genre fiction and the connection between Bridge Daughter and cyberpunk:
One science fiction author who inspired Bridge Daughter in an oblique way was William Gibson, a writer I admire a great deal. His early cyberpunk novels were a blast of fresh air in the 1980s. I was especially drawn to their near-future feeling, the way their world did not seem wildly alien to the world we lived in back then, just more gritty and claustrophobic. His world was the 1980s fast-forwarded instead of a new world invented from the top down. That partially inspired me to set Bridge Daughter in a world almost exactly as our own, save for the biological difference.
Read the entire interview at Today's Author, and check out Katie O'Rourke's web site and books on Amazon, including her Kindle Scout winner Finding Charlie.