Previously: The Day of the Locust
Budd Schulberg's What Makes Sammy Run? may not be as fatalistic or absurd as The Day of the Locust, but it's ten times as incendiary in its depiction of the movie industry—or, perhaps, of the types of personalities it attracts.
The book is an all-American rags-to-riches Hollywood novel, with its Horatio Alger character climbing the Tinseltown ladder one backstab at a time. Like Yossarian and Holden Caulfield, the titular Sammy Glick's name became synonymous with a particular American phenotype. In 1940s lingo, Glick was a rat, a world-class heel—today, we would call him an asshole. Sammy is relentless—he's always sniffing out the inside track, and he will steamroll over anyone in his way up. Insults bounce off him like bullets off Superman's chest. Sammy sets the pace. Sammy takes care of Number One. Sammy runs, and with each rung of the ladder he ascends, his footwear improves.
The novel is narrated by Al Manheim, a New York drama critic who moves to Hollywood to make a go at writing scripts for the silver screen. Manheim is an all-American personality himself. A hard drinker who can crack wise with the best of them, Mainheim thinks he's smarter than the average bear, and from the outset he's convinced only he sees through Sammy's brown-nosing and incessant self-promotion. For every Sammy in America, there's ten Manheims.
Disenchantment aside, Manheim is subliminally servile to Sammy Glick, a youngster who demonstrates unending hustle. Manheim detests Sammy's very presence, yet goes out of his way to attend his birthday party at The Algonquin—only for Sammy to use Manheim as a stepping stone to ingratiate himself with a big-shot playwright. Manheim seeks out Sammy as soon as he's arrived in Los Angeles, and accepts all the spec work Sammy throws his way. (One has the sense Manheim unconsciously trailed Sammy to Hollywood.) Again and again, Manheim winds up in Sammy's company (or debt), and Manheim can always gin up excuses for how it came to be.
A narrator less invested in Sammy would not sustain a novel's length without some stock contrivance, such as a biographer or journalist dispatched to recount Sammy's rise in Hollywood. A narrator more invested in Sammy would be too toady to sustain a reader's interest. (Besides, Sammy would toss aside a sycophant as soon as his utility was exhausted.) In Manheim—an overlooked talent and depressed alcoholic—Schulberg crafted a character who sees through Sammy yet is drawn to him as a polestar. What Makes Sammy Run? is sometimes derided as a lesser, Hollywoodized Gatsby, but I view them as different beasts. Manheim is a present and active narrator, nowhere near as invisible as Nick Carraway. What Makes Sammy Run? also doesn't carry Gatsby's odor of Greek tragedy about it. There's a shrug of the shoulders when it comes to Sammy Glick, a sense Schulberg is saying, This is the way the world works, folks.
In Sammy Glick, Schulberg introduced a character never before seen in American literature, and yet within a few paragraphs of Sammy's introduction, he's instantly recognizable to any reader then or now. Literature referred to as "psychologically realistic" is often considered quiet and thoughtful. What Makes Sammy Run? is boisterous, breezy, and infuriating, yet the psychology of Sammy Glick seems as vivid and credible as any "serious" character. Sammy Glick is one of the the most arresting depictions I've ever encountered. That spark of recognition is part of what makes him so realistic.
The realism doesn't come from a thorough plumbing of Sammy's interior psyche. It's the exact opposite: Manheim is left guessing what makes Sammy tick (or run). The novel toys with the reader's humanism, the quality of feeling there must be something more to Sammy. Schulberg's suggestion: Maybe there's not. There is some teasing out of Sammy's background to humanize him, but the details don't add up to the final result the way that two parts hydrogen and one part oxygen combine to produce water.
Sammy is an exploitative social chameleon, but it's just as revealing what others think they're getting from him in return. In a less materialistic, less image-oriented culture, Sammy would be treading water at best. He ascends the Hollywood ladder because those around him keep offering him a boost. Like all great Hollywood novels, the industry is a stand-in for America's "success-driven culture," as Schulberg put it.
Published in 1941, in an age of hard-boiled writers whose bread-and-butter were loners like Manheim, in a time when authors like Fitzgerald and John Dos Passos were recording the failures of America for posterity, they all managed to overlook the ladder-climbers, the ass-kissers, the backstabbers—Schulberg got Sammy Glick down on paper first, and that alone is remarkable.
Schulberg noted Sammy represented "a way of life that was paying dividends in the first half of the twentieth century. … It will survive as long as money and prestige and power are ends in themselves, running wild, unharnessed from usefulness." By every metric I can locate, this way of life is still paying dividends in the first half of the twenty-first century.
A common saw in storytelling is that comedies end with a wedding and tragedies end with a funeral. Without spoiling the book, What Makes Sammy Run? is a comedy. The ending won't make you laugh, though.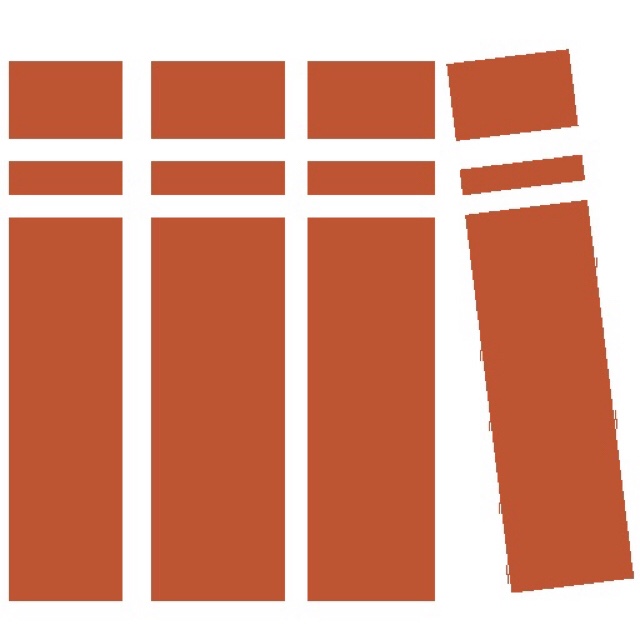 What Makes Sammy Run? has been criticized as anti-Semitic and anti-industry. I can't speak to the former, but as to the latter, it seems self-evident Schulberg wasn't interested in buffing up Tinseltown's less-than-stellar reputation. Unlike every other book on my list of greatest Hollywood novels ever, What Makes Sammy Run? has never been adapted to a motion picture. Before his death in 2009, Schulberg quoted Steven Spielberg as telling him the book was "anti-Hollywood and should never be filmed."
Schulberg's father was a movie mogul himself, a Paramount Pictures executive and the second half of a now-forgotten studio he founded with Louis B. Mayer. He once boasted to Mayer his son was "the only novelist who ever came from Hollywood." Yet he moaned the book's publication slammed the door on his son's nascent screenwriting career.
Not exactly—Schulberg later wrote several screenplays of note, including On The Waterfront and A Face in the Crowd. Schulberg was a Communist Party stalwart until the party pressured him to make What Makes Sammy Run? more proletarian. His friendly, name-naming testimony to the House Committee on Un-American Activities did not endear him in certain Hollywood circles. (The Los Angeles Times has one version of the story; the Fourth International sees things a bit differently.)
Born a Tinseltown blue blood, a child who grew up with movie stars at his birthday parties and running around studio backlots while epics like Ben Hur were being filmed, Schulberg has an intricate and complicated history with Hollywood. Reading his obituary, he seems to have met (or tangled with) just about every big name in Hollywood's Golden Age. If no one will film What Makes Sammy Run? perhaps someone can produce a biopic of Schulberg's remarkable, if controversial, life.
Next: They Shoot Horses, Don't They? by Horace McCoy