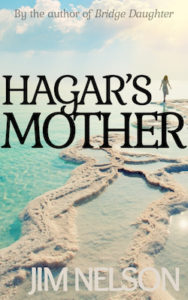 I'm pleased to announce that Hagar's Mother, the sequel to Bridge Daughter, is now seeking nominations on Kindle Scout!
Amazon's Kindle Scout program allows for readers like you to preview and evaluate unpublished books. Your nomination acts as a vote for Kindle Press editors to select the books you like.
If Hagar's Mother receives enough nominations over the next 30 days, Amazon will publish and promote it across their site.
What's more, if you vote for Hagar's Mother and it's published, you'll receive a free digital copy! It costs nothing to vote and takes no more than a minute of your time.
Here's how you can help:
Visit Hagar's Mother at Amazon's Kindle Scout site
Learn more about the book and read an excerpt
If you like what you see, click the blue Nominate Me button
That's it!
The nomination period will be over before you know it, so please vote now.