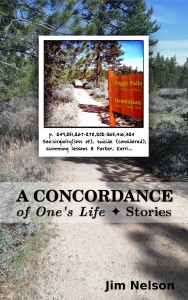 The North American Review blog has posted a piece I wrote for them, "Origins of The Obituarist". In it I detail the inspiration and creative process I worked through to write my short story "The Obituarist", which NAR accepted and published in their Summer/Fall 2009 issue. A sample from the original short story:
My editors and my fellow obituarists have a little list, The Nearly Departed we call it, celebrities and politicians and artists and authors whom we agree are not long for this world. The unlucky are crossed off the list the same day their obit hits the back pages of the Times. The unluckier are those added when that slot opens. There is no announcement, no press release of their addition. My subjects are not informed privately. We guard The Nearly Departed, not even speaking of it around lower staffers. Is it out of etiquette or some nobler purpose we do not make public our little deal pool? Or is the reason as crass and self-serving as the embarrassment of admitting we're little more than vultures circling for the first moment we can unlock the work we've invested dearly in? Ah, there is one aspect to this game I am unsure of.

I interview their colleagues and relatives under a variety of pretenses. Ethically I'm bound to supply my name and the name of my publisher, but beyond that, ethics take on a certain…plasticity. When I say I need a quote for the Sunday supplement, which Sunday? Which supplement? And my name means little to anyone outside of the Times. Of the thousands of obituaries I've choreographed into print, not once have I enjoyed credit. It takes a peculiar modesty to pen the death notices of the famous and infamous. It takes even slimmer pride to gallop down to the newsstand and slap through the pages to locate the twelve column inches of your painfully sculpted prose. When someone particularly famous dies, there's whole milk in my morning cappuccino.

There are others like me at the Times, but none with as much experience. I've written five thousand obits but my colleagues are developing thousands more as well. The Times is prepared for at least ten thousand celebrated lives to expire. Of the glitterati and politicos that fell within my sphere, only thirty-five hundred or so have expired. Those remaining fifteen hundred obituaries are on ice in The Freezer waiting for that special phone call from my editor. The liver transplant didn't take. Or, Dropped dead on the back nine. Or, The pack-a-day finally caught up with him. Fifteen hundred unpublished obituaries is a sweet chunk of intellectual property, as the Times' retained lawyers say. My legacy.
Here's what I wrote about this character and his odd profession for North American Review:
I wanted to know if this grim duty was a primary occupation or one-off work for idle journalists. I wondered if anyone would actually aspire to join the ranks of obituarists, or if junior journalists were lassoed into the role because more senior writers could take a pass on such bleak work. I did a bit of research, online and at the city library, and discovered that this particular field of journalism is remarkably underdocumented. Obituaries are a perverse and morbid obligation, one newspapers are obviously reluctant to discuss. In fiction voids can be filled in with imagination, like spackle covering up a crack in a wall, but with so little to work with I fretted I would muff the basic facts of my story's subject matter.

A. O. Scott said "a great obituary is like a novel in miniature." What would a writer learn after penning these miniature novels for thirty years? Compressing lives into column inches, never receiving a byline, not even being a full-fledged member of the newsroom, merely earning a check when someone famous died?
Read the whole thing here.
(Update: A follow-up on a NY Times story on obituarists published the same day as my NAR essay can be found here, "The Gray Lady dances with The Obituarist: 'Obituaries for the Pre-dead'".)
"The Obituarist" is available in my new collection of short stories, A Concordance of One's Life, available as a Kindle e-book at Amazon (and coming soon to Kobo and Apple's iBook store).