The paperback proof of Bridge Daughter arrived on Thursday. I am, as the kids say, majorly stoked: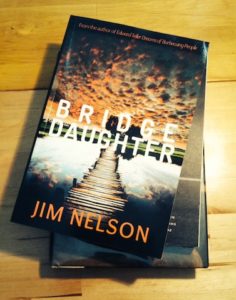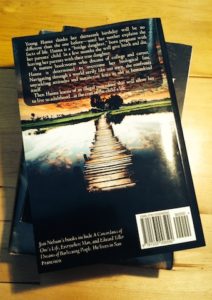 The paperback will be published through Amazon's CreateSpace service. I must say, I'm impressed with what I'm seeing with this proof. I picked up a CreateSpace sample book a few years ago (at an AWP) and something about it didn't "feel" right. This copy, however, looks and feels great. The cover photo is vibrant, the interior print is even and crisp across the page, and the binding feels firm. Print-on-demand technology had its problems when it was introduced, but it appears the technology has stabilized since then.
Still awaiting word from Kindle Press on the novel's pre-release and release dates, which drives the availability of the ebook and paperback. I'll be announcing those dates here on my blog as well as on my mailing list and Facebook page.