For the past few days there's been an under-the-radar furor over the news that ESPN will shutter (and now has shuttered) Grantland, Bill Simmon's unorthodox and motley digital magazine he started in 2011. A melange of sports writing and pop culture analysis, Grantland offered daily doses of baseball/football/basketball coverage ("The Triangle"), movie and television reviews, NBA trade predictions, Hollywood power-structure tell-alls, and straight-up unabashed fan writing of all manner of popular entertainment. The moment the Twittersphere kinda-sorta erupted with news of Grantland's demise I immediately felt sullen. Some grown-up in ESPN's accounting department had taken my lollipop away.
Excuse me while I make a poor but useful metaphor: Grantland was the digital equivalent of Chinese-American cuisine. Both offer a little of something for everyone, and the elements together on the plate taste like nothing else in the American palate. Starchy staples, tasty fried sports writing, as well as specialty items you can take or leave, the sweet-and-sour film review or the Kung Pao TV retrospective. Founder and editor-in-chief Bill Simmons' columns? The fortune cookie.
Unsurprisingly, Grantland was heavy on sportswriting. Bill Simmons' career as a Boston sportswriter and later with ESPN guaranteed any site he started would zero in on the hardcore day-in, day-out sports fan. But Simmons aimed higher than the lad-magazine sports coverage dominating the commercial Web today. He also avoided the purple athlete hagiographies Sports Illustrated's writers pen in the hopes of turning a feature article into a book. Instead, Simmons looked for thoughtful, side-angle takes on sports that avoided the breathless "you-are-there" prose and sports-radio head-bashing. Grantland offered college basketball coverage that would make any casual fan a maniac, unapologetic take-downs on the NFL concussion controversy, and a soulful piece on Don King at the end of a remarkable lifetime, a story that should've won a Pulitzer.
(Grantland's sportswriting wasn't pure platinum. Like the worst of the dailies' sports columns, Grantland occasionally lapsed into poor satire, such as its fictional oral history of a real-life American League pennant game, or, worse, Roger Federer's deviled eggs recipe, both of which told me that Grantland's writers operated under deadlines like their print counterparts.)
If sports don't float your boat, Grantland's television and film writing was equally strong. These features weren't "bolt-ons" designed to drive traffic to a sports-centric site, but an integral part of Grantland's overall gestalt. (Now you see where I'm going with this Chinese food metaphor.) In fact, that might be the secret of Grantland's success: it treated TV and film criticism with the same irreverent seriousness as great American sportswriting. Simmons recognized a sports-fan-like obsessiveness in the Mad Men binge–viewers and the art-house film fanatics. They take their pursuits solemnly and dive in deep to their pet loves, but not with the deadly sanctimoniousness of political junkies or finicky tastes of music fans. Grantland targeted today's connoisseurs of popular narrative entertainment, people who watch the movie then watch it again with the director's commentary.
Most of all, Grantland recognized it was possible be a fan of all these cultural wellsprings—Major League Baseball, Breaking Bad, Christopher Nolan—and smart enough to want to read deeper and broader into them all. Bill Simmons laid it on the line: great writing will attract eyeballs, and it will keep them coming back for more.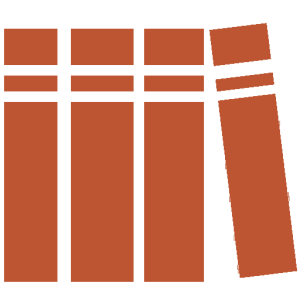 My appreciation for Grantland came last July when I swore Grantland was committing a bizarre form of suicide. The noose they chose to hang themselves with was "Rom Com Week," five days of retrospective on the best and worst of Hollywood's romantic comedies. How could a site for sports fans who think the NBA draft is nail-biting drama possibly want to read about movies that made you laugh as you cried?
Well, it worked. It even made me rethink the romantic comedy as a—fine, I'll say it—art form. I devoured each daily transmission of "Rom Com Week" at my office desk over a brown bag lunch, always eager for the next day's installment. The cherry to top it off was Bill Simmons' wrap-up analysis, "Sports Movie or Not a Sports Movie?" He attacked what may be the most pressing question in popular culture that was never asked and never answered: Were movies like Bull Durham, Tin Cup, and The Replacements sports movies or romantic comedies? In an awe-inspiring and sweeping investigation, Grantland uncovered a massive underground river in American culture, the overlap between "guy" sports films and "gal" rom-coms, with Kevin Costner as the center peg holding it all together. If Simmons' essay doesn't rearrange your head, you've been living under a rock for the past three-plus decades.
That's the fortune cookie, Bill Simmons sliding in at the last moment with surprising observations and a near-encyclopedic knowledge of the subject at hand. Hell, he almost got me to forgive Saturday Night Live for forty years of repetitive and spineless comedy—almost. That said, Grantland's SNL retrospective adds up to some of the best writing ever on an American institution that somehow manages to delude itself (and a lot of other people) into thinking it's still an anti-establishment rabble-rouser, even while wearing a tuxedo and hobnobbing with A-list celebrities.
Romantic comedies, SNL at 40, the real origins of Moneyball, The Terminator reconsidered, the future of James Bond, the Golden State Warriors' performance shot-by-shot. Maybe someday the hole left by Grantland will be filled, but I doubt it.