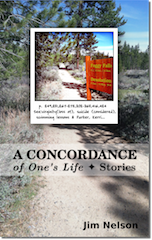 For the next month (or so), my short story collection A Concordance of One's Life and novella Everywhere Man will be available to download for FREE on Kobo and Apple's iBooks. That's right, free, as in no money. Get 'em now:
A Concordance of One's Life: Kobo / iBooks
Everywhere Man: Kobo / iBooks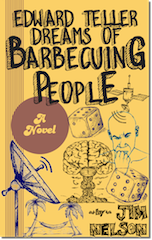 While you're at it, be sure to download my latest novel Edward Teller Dreams of Barbecuing People. It's not quite free but available for the cut-rate bargain of 99 cents on Kobo, iBooks, and Amazon.
(Why aren't those first two books free on Amazon? Amazon won't allow me to price my ebooks for anything less than $0.99 without entering into an exclusive arrangement with them, which I won't do.)
Happy New Year!
UPDATE: I've extended the free book giveaway through February. They're also now available for free on Smashwords (Concordance, Everywhere Man). Grab 'em up, folks.