This month me and my fellow Kindle Press authors have organized a Kindle Unlimited Swap Meet. Over twenty authors, over twenty books, all free to read through the Kindle Unlimited program. If you're not a Kindle Unlimited member, you can sign up for a month-long free trial and read as many books as you want. Even if you don't want to give KU a go, many of the books in the Swap Meet are discounted this month.
Both Bridge Daughter and Edward Teller Dreams of Barbecuing People are represented in the Swap Meet. I'd also like to point out a couple of other books you might be interested in: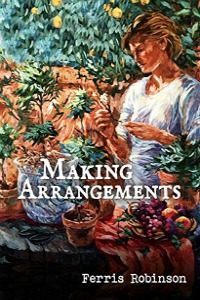 Author Ferris Robinson and I went through the Kindle Scout program together and were accepted by Kindle Press at about the same time, so I feel a sense of camaraderie with her. Her book Making Arrangements is a wonderful slice-of-life novel filled with memorable characters and unexpected discoveries. I highly recommend it.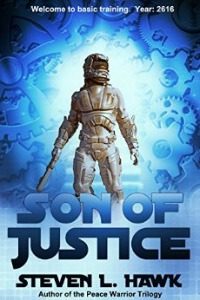 Another Swap Meet book to look out for is Steven L. Hawk's Son of Justice, a rousing science fiction military adventure about family lines and choosing between the easy road and one less traveled. Hawk is the author of The Peace Warrior trilogy which has received high acclaim as well.
The above books are free to read through Kindle Unlimited, and there's plenty of deals to be had as well, so check out all the books in the Swap Meet. Some are up to 70% off, and the novels range from fantasy to mystery to contemporary literature.
And be sure to enter the Swap Meet's $100 Amazon gift card giveaway! You win by helping to spread the word about these great Kindle Unlimited books.