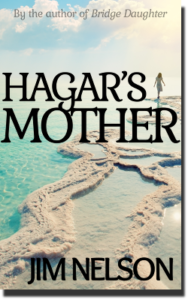 Alas, Kindle Press took a pass on Hagar's Mother (although their editors did pass on to me some rather complimentary and constructive comments).
No matter—I'll be putting together Hagar's Mother on my own and publish it soon on Amazon in both Kindle and paperback editions. Keep watching this space (and/or my Facebook and Twitter feeds) for news and updates.
Thank you for your support and patience with me over the past month during the Kindle Scout campaign. Book Two of the Bridge Daughter Cycle is on its way!
– Jim