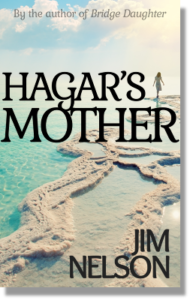 Mark your calendar for November 15th!
Hagar's Mother is now available on Amazon for pre-order. Buy now and have a digital edition of Hagar's Mother delivered to your Kindle, Kindle Fire, or phone on November 15th, the first day of sale.
As a thank you for supporting my work, Kindle editions of Hagar's Mother are available for pre-order at a sale rate of $0.99. The price will raise after November 15th, so please take advantage of this rate.
For those of you waiting for a paperback edition, I'll be putting it together soon. My current plan is to have both editions ready on the same date, but it's possible the paperback version will slip a bit.