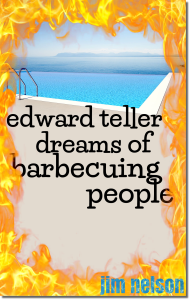 Edward Teller Dreams of Barbecuing People is now on sale at Amazon for $0.99.
My first published novel centers on Gene Harland, a seventeen year-old high school student growing up in Livermore, California during the Cold War. It's a novel about Big Science and the nuclear arms race, as well as a story of love and regret.
The sale will be over soon, so if you're interested in reading it, now's the time!