I'm one of the contestants lined up for the next Write Club SF! As their slogan goes, "Literature as Bloodsport. Prize Money to charity," which means this event has a heart—ripped beating from each contender's twitching, still-warm body.
I hope you'll make it there and root me on. I've selected St. Anthony's as my charity, so this great nonprofit will receive the proceeds if I win. At Write Club the audience selects the victor, so your attendance counts in more ways than one.
Write Club SF
8pm – whenever
Tuesday, February 17
The Make-Out Room
3225 22nd St.
$5 door charge (all proceeds to charity), cash bar, 21 or over only.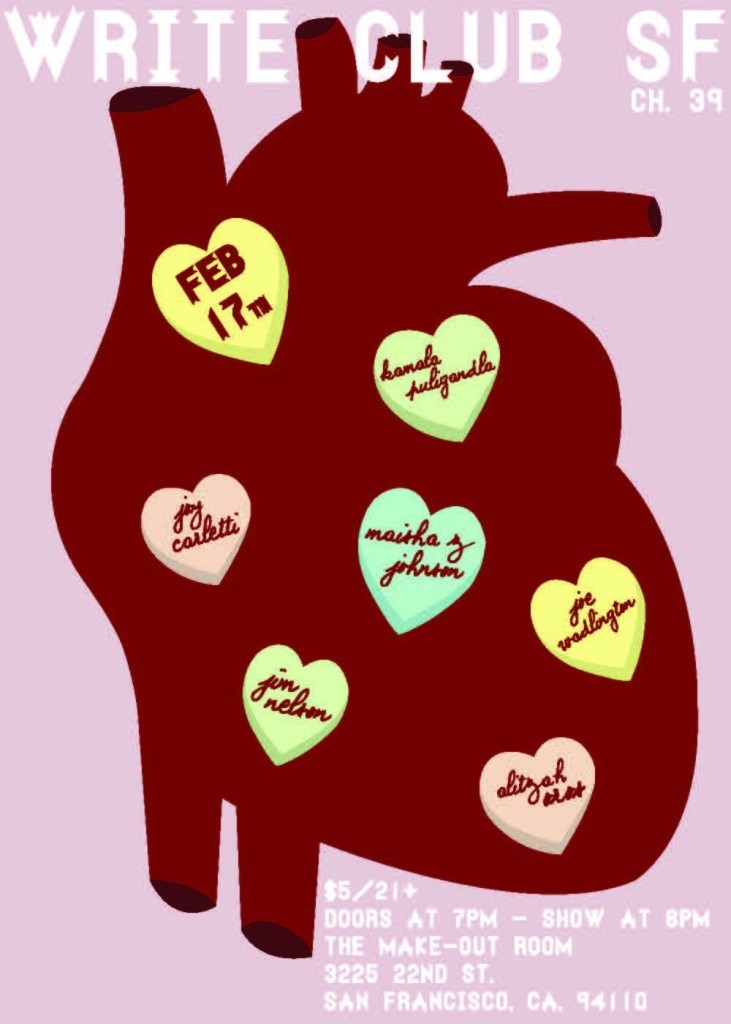 UPDATE: I originally posted the event happening at The Elbo Room. It's at The Make-Out Room. Bad Jim!